Sunday nights are my favorite when it comes to TV. Sure, there are great things to watch on other days, but for someone like me who has yet to fully mature there is nothing better than the 2 hours of animated debauchery that fox gives me. They are tame when compared to other animated series that come out later during the night, but Family Guy still gets more laughs out of me than the rest.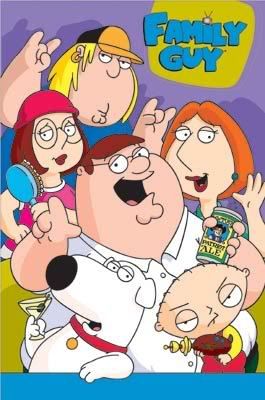 I don't think there is anything funnier than this out there. It is crude, offensive, inappropriate and ever so funny. Last nights episode was about Stewie finding out there is no tooth fairy, and Meg's school teaching about abstinence. Family guy always pushes the envelop when it comes to what can be said and showed on television. One particular episode had the Peter taking on the FCC, my favorite one I would say. This show takes on anyone and everything, not really caring who they offend.
Sex is ever present in the show, especially when Peter and his wife are concerned. There is Stewie's homosexual tendencies, Brian's obsession with Lois, Chris and his teenage ignorance, Meg and her need to be noticed, Peter who is extremely impressionable, and of course the ever kinky Lois. There isn't a single episode that doesn't have at least a line or two about sex.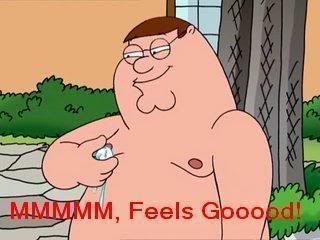 Sunday's episode about abstinence was funny as expected, with Meg opting for "Ear Sex" due to her pledge. It made me think about the real life people who take this pledge and refrain from the most gratifying activity in existence, sex. What are they thinking!? How can you forgo that which is the meaning of life? They reason for being alive? But in a way, I actually admire their commitment. It takes a lot of strength of will to be able to keep your self away from indulging in intercourse. This people vow to wait until marriage, due to religious reasons.
So, due to sex before marriage being a sin, they choose to keep themselves abstinent until they find the "One" and marry. It is a very respectable choice they make, regardless of the reason why they do it. The problem is that they seem to find a way around it. Apparently, blowjobs and anal sex don't take away your virginity. In their own warped thinking, getting pummeled through the back door is not against the word of god. As long as there aren't any sperm making their way to an egg, there is no problem. Had I known this in High School I would have gone out with all those girls. Blowjobs and anal sex? Sign me up!!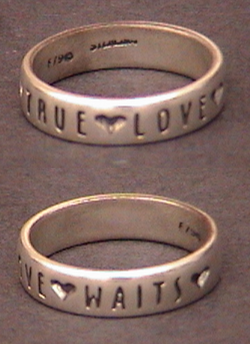 Technorati Tags:
Abstinence
,
Family Guy
,
Sex